Join us for this very special, in-depth series, starting on January 27, 2018. We will concentrate on a single chakra in each class to: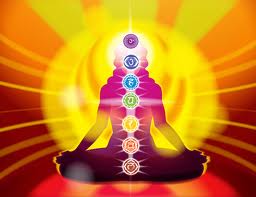 Discover how to raise your consciousness, lift your spirits, & change your life by working with the powerful energy in each chakra.
Explore each chakra in depth, & learn how to unlock its inner powers
Practice techniques to help raise awareness, increase joy, & promote deeper spiritual growth.
Classes will take place approximately every 2-3 weeks, and will be taught by experienced Ananda teachers. (See our Calendar pages for the class schedule.)
$25 per class. Prepay and save $25––Pay only $150 for 7 classes! To register or for more information: info@anandachico.org or call (530) 343-0819.
The Chakras for Starters book & CD, & the Yoga to Awaken the Chakras DVD will be available at a 20% discount to all registered students.