Each week we offer several sessions for group meditation. All are welcome to join us.
Guided Meditation
Mondays, 6:00-7:00 pm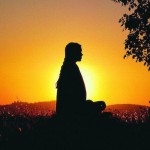 These weekly sessions will raise your consciousness and increase your inner peace and joy!
Perfect for beginning meditators as well as more experienced practitioners.
Included in these sessions:
Yogananda's Energization Exercises–drawing on cosmic energy to increase our spiritual energy levels.
Pranayama–yogic breathing techniques for calmness and peace.
Chanting--for raising consciousness and opening the heart.
Guided Meditation Experiences–focusing on inner concentration and expansion of our consciousness.
Inspiring Readings–learning from the wisdom of Paramhansa Yogananda and his direct disciple, Swami Kriyananda.
Affirmations–bringing positive energy, spiritual power, and more success into our lives.
Healing Prayers–praying for peace for our planet.
Suggested Donation: $5-$10.
Evening Meditation
Wednesdays, 6:00 – 7:00 pm
In these group meditation sessions, we'll pray, chant, and have a longer meditation session ( 45-50 minutes). We'll end with Healing Prayers for those in need.
All are welcome to join us for this deep, group meditation experience.
Donations are welcomed!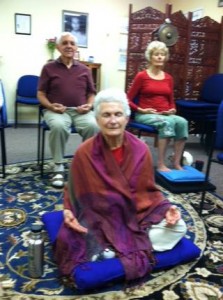 Meditation Classes
We offer Learn to Meditate classes as well as advanced meditation series (Lessons in Meditation, Meditation II, and others). See Calendar and Classes for more information and class schedules.
Private Meditation Instruction
$50/hour for private instruction, individual guidance, and support with your meditation practice.
Spiritual Counseling sessions are also available by appointment.
Call Marlene for details at:
(530) 343-0819 or inquire online– info@anandachico.org