Kirtan is the ancient practice of devotional chanting interspersed with brief periods of silent meditation. Paramhansa Yogananda once said, "Chanting is half the battle," referring to the opening of the heart when chanting with devotion, love, and a spirit of self-offering.  Chants are simple verses that are sung repetitively. By repeating the phrase, we internalize it and deepen our awareness of the Divine. Chants can be inward and devotional, or they can awaken the energy within us. When combined with meditation, chanting can be a spiritually uplifting experience.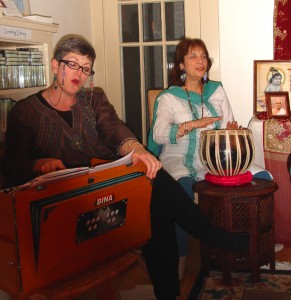 At Ananda, we sing chants written by Paramhansa Yogananda and Swami Kriyananda, in addition to Indian Bhajans, or Sanskrit chants. Typical instruments played are the harmonium, guitar, kirtals and tablas, depending on musicians available.
Check our Calendar for Upcoming Kirtans.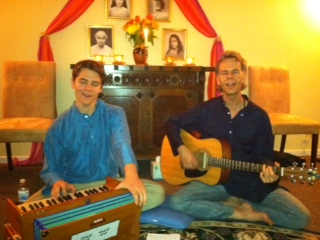 Gurubhakti Bros at Ananda Chico