Learn how to emerge from fear & suffering into love & joy, calmness & devotion.
Explore the inner power of the chakras & how to work with the chakra energy of the heart.
Discover special techniques for raising your energy & releasing what's holding you back from a life of deeper peace, joy, & love.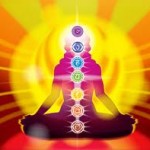 This workshop is presented by Nayaswami Premdas from Ananda Village in Nevada City, California.
Saturday, October 24, 2015, from 2:00-4:00 pm.    $20
 For reservations or information:  info@anandachico.org or call Marlene at  (530) 343-0819.