Marlene Marron (Shantidevi–"Mother of Peace")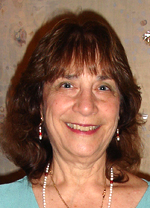 When Shantidevi (Marlene) first visited Ananda Village over 30 years ago, she felt the deep peacefulness of meditation and the calm, uplifting vibrations of the residents. She knew she wanted to bring that calmness and inner joy into her everyday life. Deeply inspired by Swami Kriyananda and other teachers in the Ananda community, she knew that she had found her true spiritual family.
Since 1992, Shantidevi has served as a meditation group leader, acting minister, and minister of Ananda Chico Meditation Groups and Centers. For over 20 years, she has joyfully taught meditation and yoga philosophy while practicing these teachings. Professionally, Shantidevi has been an educator for more than 30 years, holding several teaching credentials as well as a Master's Degree in Education.
Shantidevi teaches classes, gives Sunday Service talks, and leads group meditations at the Ananda Chico Center. She especially loves organizing carpools to take interested people to Ananda Village and other Ananda communities in northern California to participate in special events. Above all, she loves introducing people to the peace of daily meditation and helping others to find more joy in their lives. She looks forward to meeting you and sharing with you the peace and joy of our spiritual path.
Lynne & John Milano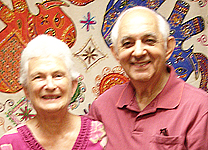 Lynne and John have been long-time members of Ananda Chico. Over the years, they have also enjoyed many classes and special events together at Ananda Village. A Kriyaban, Lynne sometimes leads our Monday night Guided Meditations and Wednesday night Group Meditations, Her husband John serves as our friendly greeter for newcomers to our weekly Sunday Services. Often they host special Spiritual Movie Nights at their home. Lynne and John look forward to meeting you soon at meditations, classes, and services at our center.
Lindi Unger
Lindi leads our weekly Ananda Yoga classes on Tuesday evenings and Friday mornings, as well as our popular Restorative Yoga workshops. After receiving her Ananda Yoga Teacher training and Meditation Teacher training at Ananda's Expanding Light Retreat in Nevada City, California, Lindi has taught extensively in both the Red Bluff and Chico areas.
We have been truly blessed by having Lin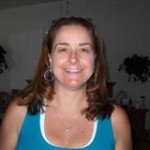 di join our Ananda Chico Center. Recently, one of her Restorative Yoga students commented, "Lindi creates a sacred space." We all feel deeply renewed and relaxed after all of her yoga classes. Class size is small, 8 students or less, so we all can receive lots of Lindi's caring attention.
For many years, Lindi's work has been in the health professions, and she is continuing the practice of bringing healing energy and positive encouragement in her yoga classes at Ananda Chico. We hope you will join us to raise your spirits and relax your body in one of her wonderful class offerings at our center!